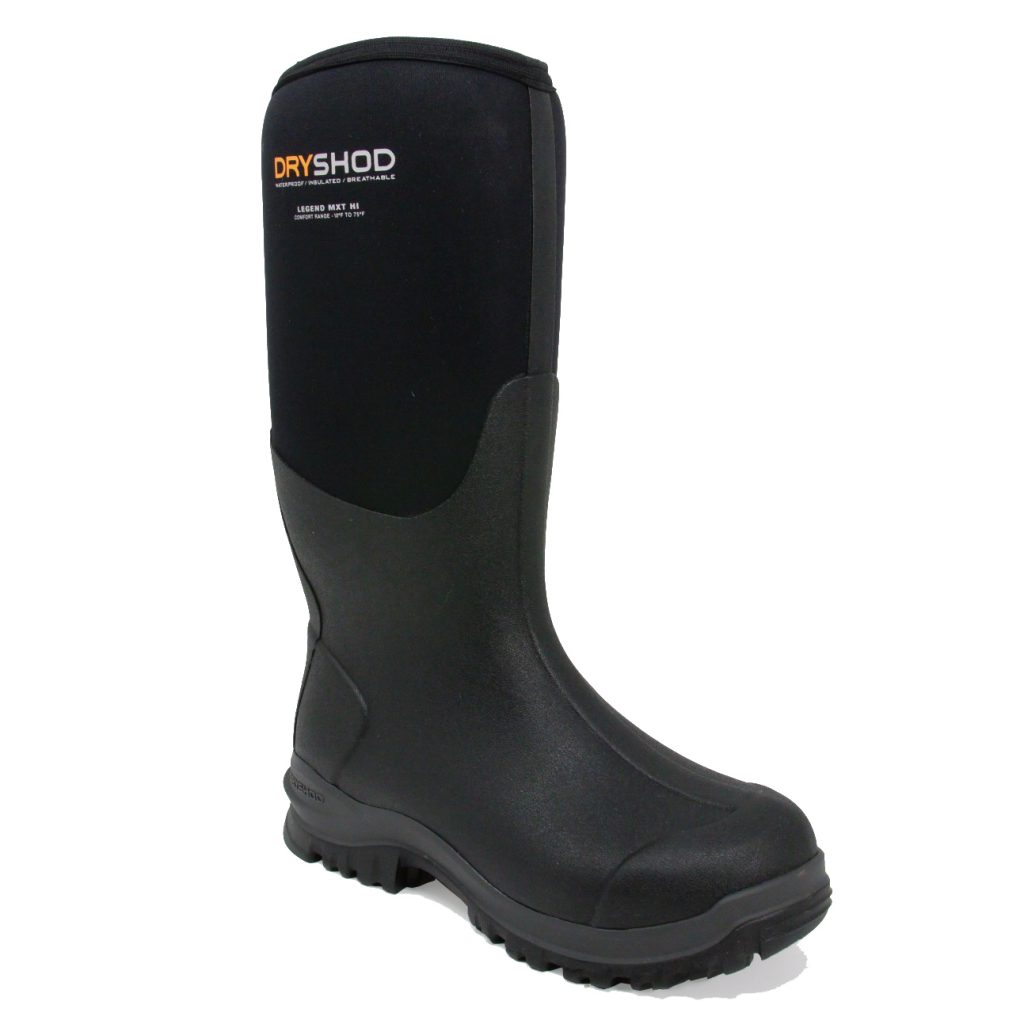 March 2020, Conklin, NY — Dryshod, the new benchmark in performance waterproof footwear for outdoor recreation and work, has upgraded its popular Legend MXT adventure boots.
The new Legend MXT is a multi-tasking waterproof boot developed for maximum protection and traction in all conditions and seasons. The upgraded MXT cupped outsole is designed to deliver superior traction and support on challenging terrain. Aggressive, multi-directional tread blocks provide a tenacious grip on soil, snow, and rocks while the cupped outsole offers added protection and support. A steel shank arch support enhances stability and reduces fatigue for hours of comfortable wear.
Standard premium Dryshod features are also featured in the Legend MXT. The 5mm DENSOPRENE® insulated foam bootie combines with natural rubber overlays to ensure top-to-bottom waterproof performance while a four-way stretch breathable airmesh lining optimizes airflow to reduce interior moisture buildup and keep feet dry. Other convenience and comfort features include back-pull tabs, a large heel kick, and easy roll-down calf pipe construction. The HYDROKOTE® coating on the DENSOPRENE® fabric sheds water to keep the upper from becoming soggy even in the wettest conditions.
The Legend MXT is offered in black or moss Hi profile models and black or moss Mid profile models in men's sizes 7-13.
https://www.internationalsportsman.com/dryshod-waterproof-boots-upgrades-legend-mxt/