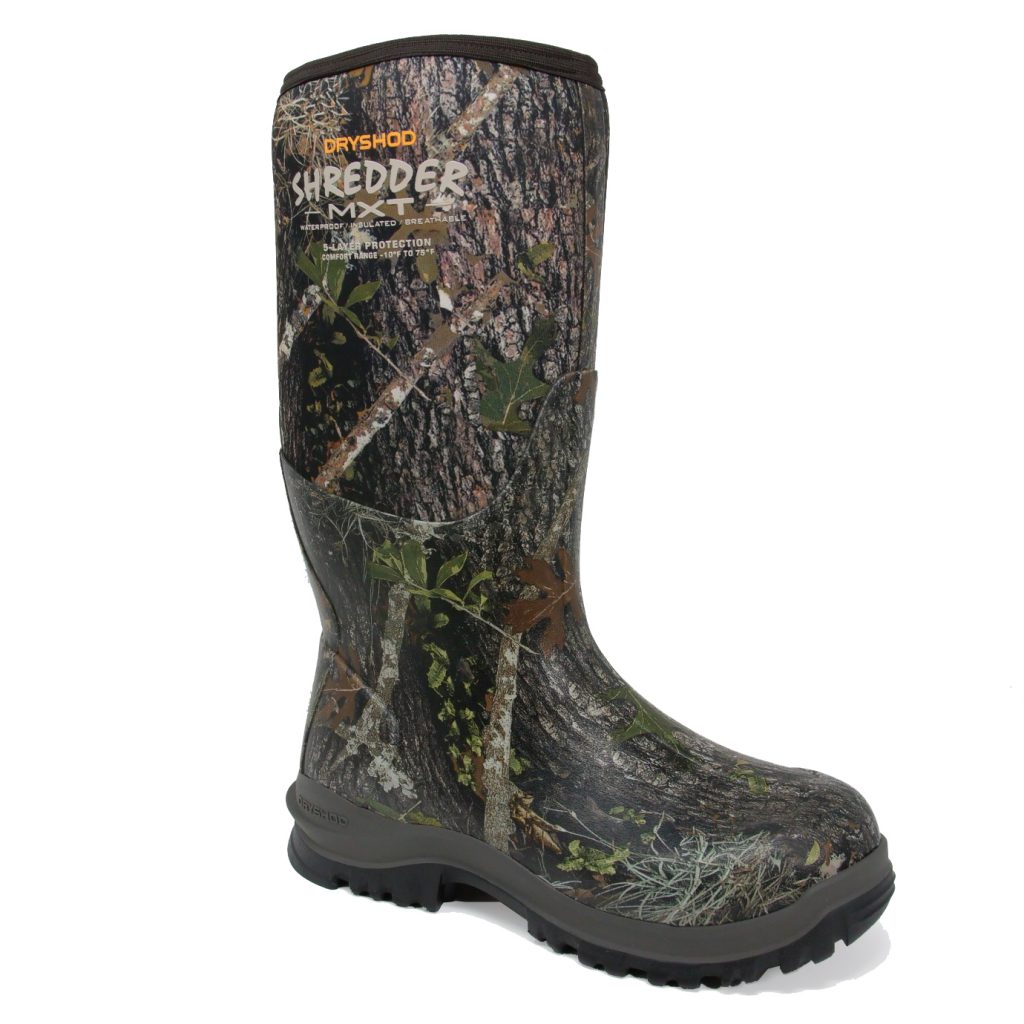 Conklin, NY — Dryshod, the new benchmark in performance waterproof footwear for outdoor recreation, has just added the new Shredder MXT camo hunting boot to its 2020 model lineup.
The Shredder MXT delivers all the core features of the original Shredder waterproof hunting boot but comes with the all-new MXT outsole. This new cupped outsole is designed with high sidewalls for improved support and protection around the sides, heel, and toe areas. The aggressive tread pattern found on the natural rubber outsole delivers exceptional traction on all terrain conditions. Robust tread lugs and high void areas also provide superior wet surface grip in mud, on wet rocks, or when climbing ladder stands and tree steps (an important safety feature).
As with all Dryshod footwear, the Shredder MXT is 100-percent waterproof thanks to its 5mm DENSOPRENE® foam insulated bootie. A HYDROKOTE® water-repellent treatment on the fabric keeps the easy-roll-down upper from becoming soggy. It also sheds mud, so the boots stay clean. Keeping feet dry and comfortable is a 4-way stretch breathable airmesh lining. Other features distinguishing the Shredder MXT include a steel shank for optimal arch support and full camo along the natural rubber overlays and roll-down calf pipe.
For hunting in the sloppiest conditions and in the most challenging terrain, the Shredder MXT from Dryshod is the obvious choice.